August 21, 2019
Debat Universalisme Barat lwn. Relativisme Budaya tentang Hak Asasi Manusia dan Islam: Suatu Pendekatan Berasaskan Akidah (Menunggu Terbit)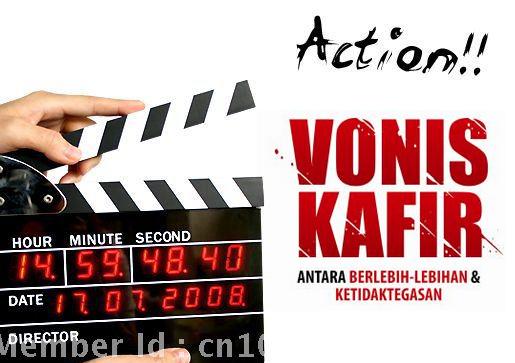 Makalah ini adalah eksperimen kami dalam membincangkan perdebatan Universalisme vs Relativisme dalam Hukum Hak Asasi Manusia Internasional tetapi menggunakan pendekatan berbasis aqidah Islam. Kalau anda belum pernah melihat makalah di jurnal ilmiah yang berisi kajian akademik hukum internasional tapi isinya membincangkan kufr dan riddah, nah ini tempatnya!
Alhamdulillah, tulisan yang saya tulis berdua dengan pembimbing disertasi saya telah diterima untuk dimuat di AFKAR: Jurnal Akidah dan Pemikiran Islam yang diterbitkan oleh Universiti Malaya. InshaaAllah, tulisan kami akan terbit pada edisi Desember 2019 nanti. Kalau sudah terbit, inshaaAllah akan kami update di sini teks lengkapnya. Dan, inshaaAllah juga, akan kami terjemahkan ke Bahasa Indonesia (publikasi asli akan berbahasa Inggris).
Untuk sementara, saya bagi abstraknya dulu yaa.. Abstraknya berbahasa Inggris dan bahasa Melayu (so, maaf ya kalau ada term yang membingungkan hehehe). Selamat membaca!
=======================
THE WESTERN UNIVERSALISM V. CULTURAL RELATIVISM DEBATE ON HUMAN RIGHTS AND ISLAM: AN 'AQĪDAH-BASED APPROACH
Fajri Matahati Muhammadin
Mohd. Hisham bin Mohd. Kamal
ABSTRACT
The human rights discourse of (Western) universalism versus cultural relativism in international law becomes interesting when Islam is put into the equation. Scholars incline to either side of the debate while trying to have something in between to bridge the differences. This article uses a literature doctrinal method, and does not use the 'third person view' used by most scholars. Rather, this article enters the mind of a Muslim scholar of international law. It is argued that inclining to either universalism or relativism is against the Islamic 'aqīdah (creed). Rather, a Muslim scholar of international law should take a third position, namely: Islamic universalism as a way forward.
Keywords: 'Aqīdah, Islam, International human rights law, relativism, universalism
DEBAT UNIVERSALISME BARAT LWN. RELATIVISME BUDAYA TENTANG HAK ASASI MANUSIA DAN ISLAM: SUATU PENDEKATAN BERASASKAN AKIDAH
ABSTRAK
Wacana hak asasi manusia universalisme (Barat) lawan relativisme budaya dalam undang-undang antarabangsa menjadi menarik apabila Islam dimasukkan ke penyamaan. Para sarjana cenderung kepada salah satu daripada kedua-dua sisi perdebatan sambil cuba menghubungkan pertentangan tersebut. Makalah ini menggunakan kaedah doktrinal kepustakaan, dan tidak menggunakan 'pandangan orang ketiga' sepertimana yang digunakan oleh kebanyakan sarjana. Sebaliknya, makalah ini memasuki fikiran seorang sarjana Muslim dalam bidang undang-undang antarabangsa. Dihujahkan bahawa cenderung sama ada kepada universalisme atau relativisme adalah kedua-duanya bertentangan dengan akidah (kepercayaan) Islam. Sebaliknya, seorang sarjana Muslim dalam bidang undang-undang antarabangsa hendaklah mengambil posisi ketiga, iaitu: universalisme Islam sebagai jalan ke hadapan.
Keywords: Akidah, Islam, undang-undang hak asasi manusia antarabangsa, relativisme, universalisme