November 20, 2012
Goodbye Jogja: A Good 7 Years of My Life
LEAVING?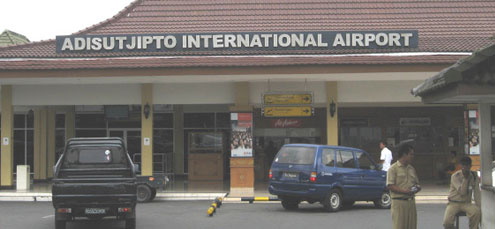 A few weeks ago I went to Jogja urgently to deal with my graduation bureaucracy. It was very strange to, after living there for seven whole years, to stroll the streets as a visitor. Passing places that I used to regularly visit and see felt so strange. It felt like it has been a very strong memory in a distant past, while it actually wasnt. Perhaps that is how distant the city feels to me now.
I have started to permanently reside again in Jakarta for around 2-ish months. I vividly remember that day when I left my board house for good, with the help of Pina and having our last breakfast together in Kopitiam. I also remember saying goodbye to Indri, Pipit and Tika in Tugu Yogyakarta train station just before I left with the remnants of my belongings that I used to keep in Jogja –a majority of my belongings have already been delivered in advance via post. At the time, I had felt for sure that I simply do not belong to the Jogja anymore.
However, doing that does not yet mean that I have really left Jogja. The more I think of it, it is only fair to say that I have left the city when I have completed my mission. I moved to Jogja to pursue an undergraduate degree, and will only be completed when I have officially obtained it. Perhaps I do have plans to return, but it will be in a relatively distant future. When that day comes, it will be a whole new place for me.
So here it is. November 20th, 2012. Today, I am officially titled Sarjana Hukum. Bachelors of Law. Of course, this is but the beginning of my journey. Yet I can not deny that it is a conclusion, a bittersweet ending, of a very important episode of my life. It is time to move on.
I am posting this from the airport, finally ready to leave the city. And by "leave", I do mean mission accomplished and that I am completely away from Jogja. My parents and sister are with me here. But while waiting for the flight, it is hard for my mind not to wander around back in time and reflect upon my 7 years in Jogja.
This is gonna be freakishly long so I have divided it to subsections which you can just jump right into if anything might interest you. However I really hope that you could actually take the time to read the entire posts.
I. Living in the Special Region,
II. The Department of Physics,
III. English Debating and Jogja Debating Forum,
Enjoy!